Milkymap offers a few different Export Options, in this article you can check examples for these options.
Jump to
---
Excel Example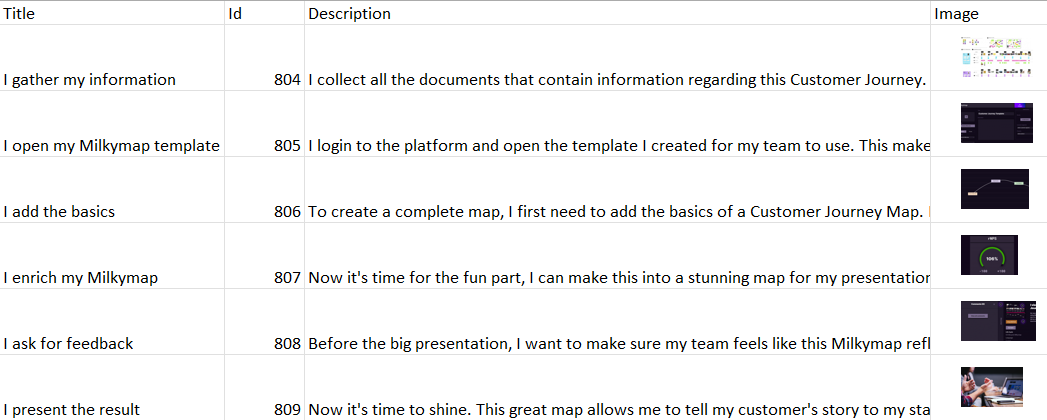 This is an example of what the Episode page of an Excel worksheet will look. It provides a mostly textual, list overview of the information in your Milkymap. It will do the same for your Touchpoints, providing an ID number and a textual summary of the Touchpoint Title, the Episode it appears in, the Contact Reason and the Channel.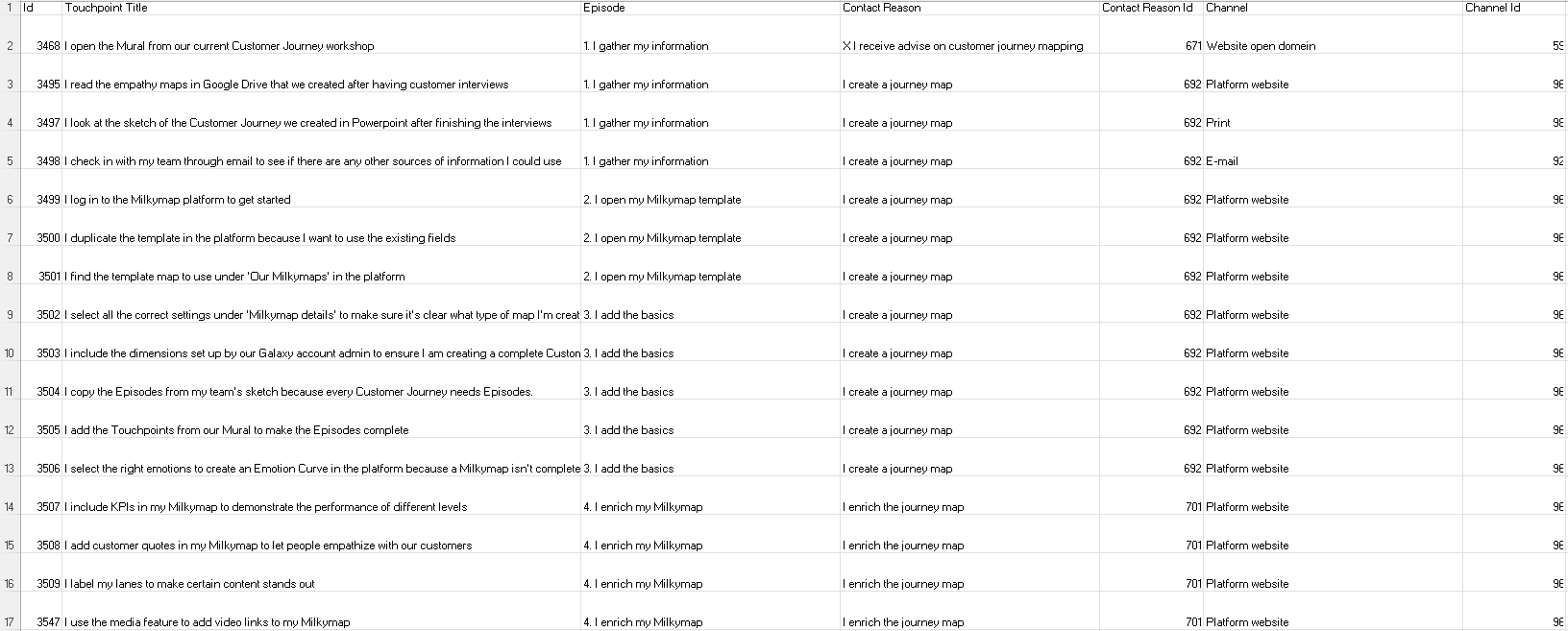 ---
PDF Example

A PDF file of your Milkymap will be a visual representation of all the content you've included. You can choose the content you'd like to include and at which levels you'd like to include content. Depending on your selection, your export will be a zip file containing one or multiple pdf files. In the example below 'map' refers to Journey level information, Widgets, Episode Lanes and an overview of the Touchpoints per Episode. Each Episode file contains the overview of one Episode, with the title, description and media, as well as all Touchpoints and Lane information. The 'Touchpoints' file contains an overview of every Touchpoint individually, with the Contact Reason, channel and Lane information like scored KPIs.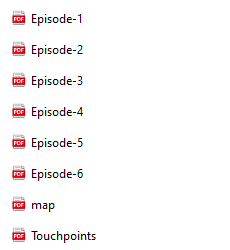 Below is an example of the overall Customer Journey level information from the 'map' pdf file of this export.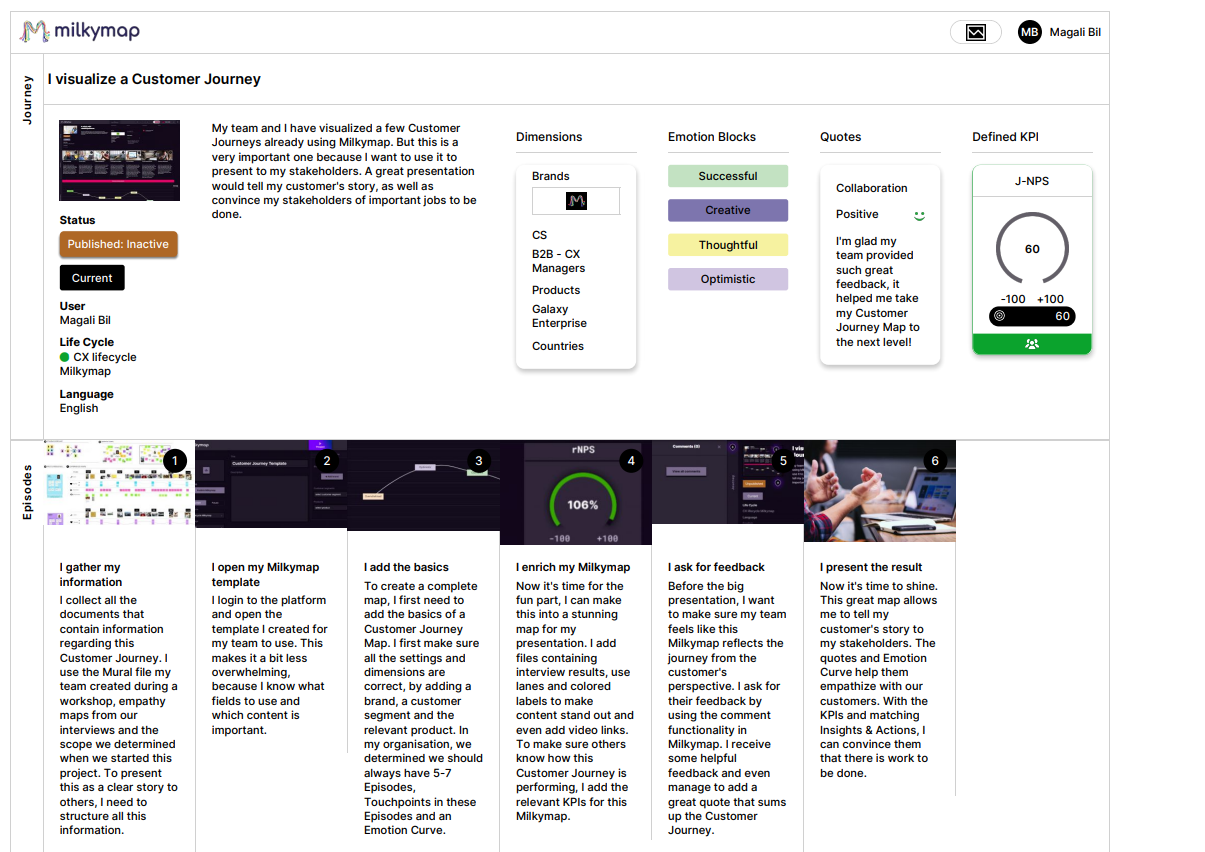 ---
Image (.png) Example

An Image Export will create one image, showing all the content in your Milkymap you've selected. As all the information is put into one image, it can become quite extensive as you include more content. Below is an example of the png export.

---
A Milkymap File Export

Milkymap Files can only be viewed within the Milkymap platform. This file type therefore does not require an Export Example. In order to view the Milkymap, Import this file into the platform first.
---
Related articles